Sky Villa
Architect designed, generously laid out home in exclusive setting overlooking the Aegean and Santorini, ideal for a relaxing holiday on the beautiful island of Ios.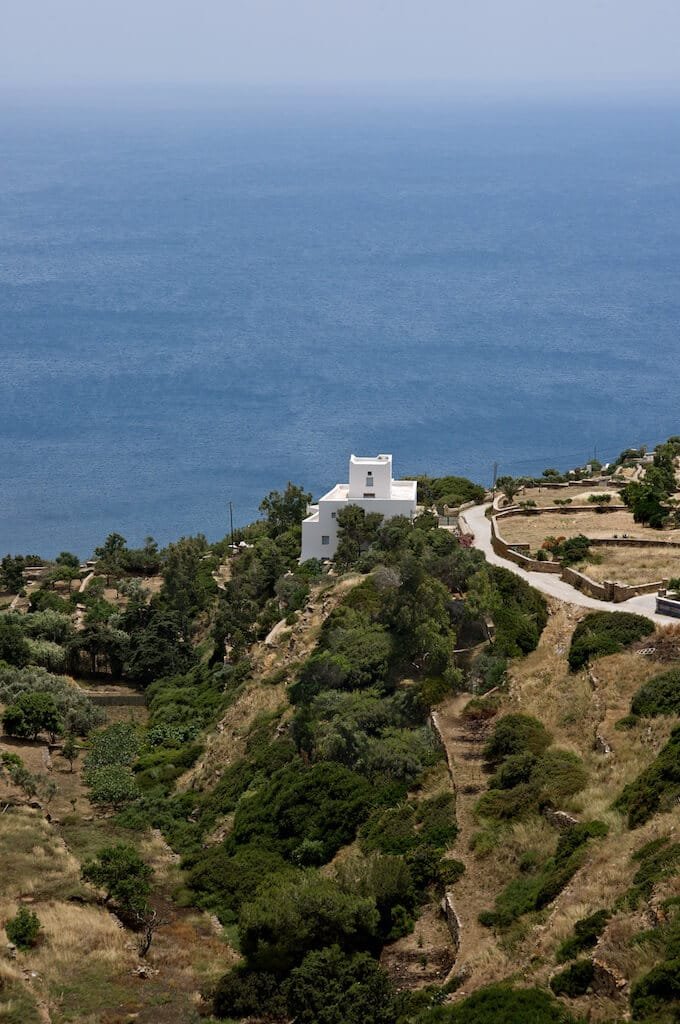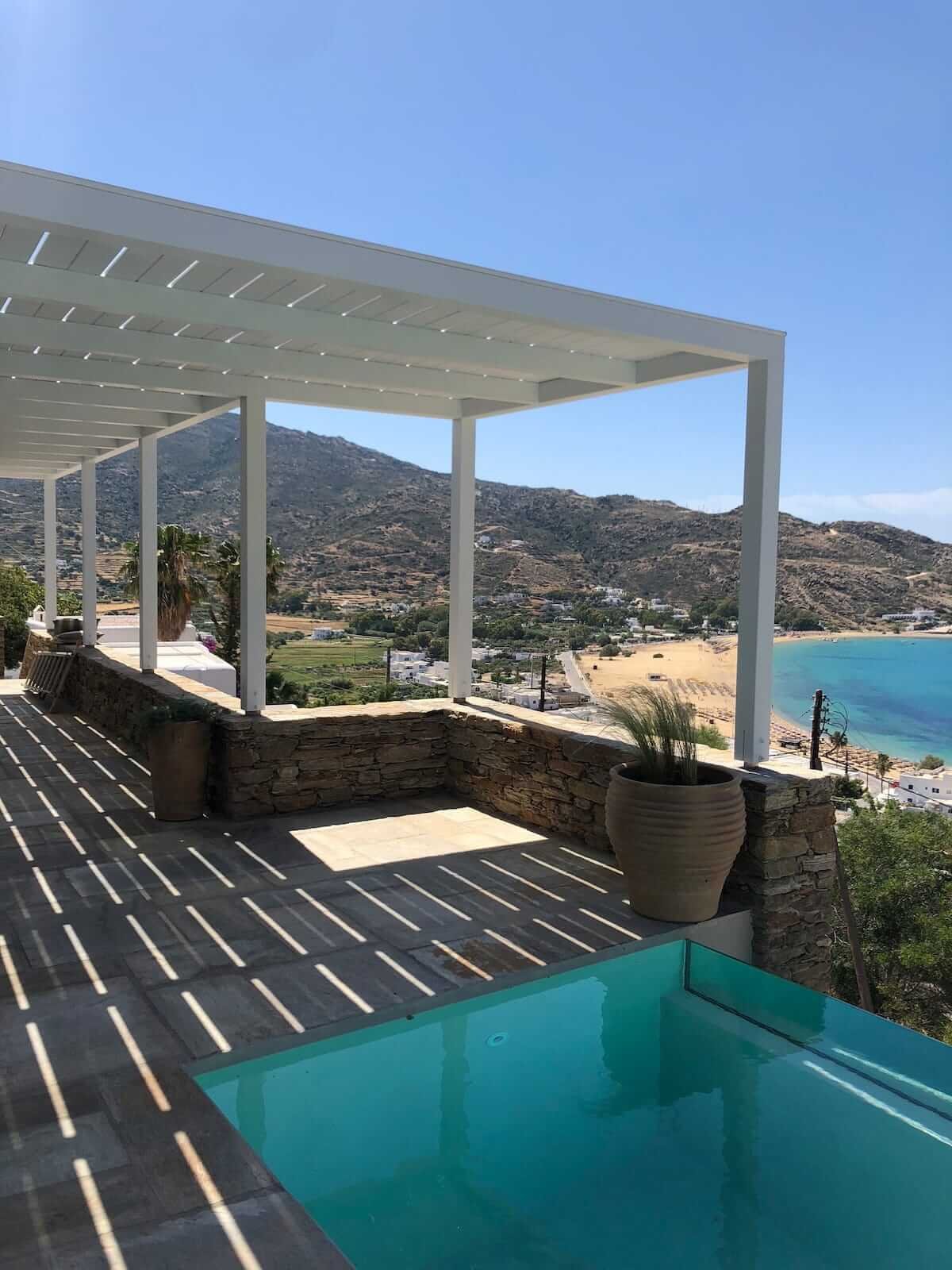 Theros
Beautiful modern apartments overlooking Mylopotas beach with a stunning view of the entire bay.
Ios Island
The hot sun, the cooling breezes and the rugged landscape surrounded by crystal clear blue waters, all combine to create an harmonious balance of the natural elements that enables all those who come here on holiday to relax fully and restore their wellbeing.
Hugh provided great tips for what to do and eat around the island, put us in contact with where we could get quads and was all around very helpful and accommodating. The house is amazing and is well kitted out with anything you'd need, from toiletries to coffee machine. The home is a short stroll from both the main square in Chora and from a small secluded beach for the neighbourhood.
This is an amazing home, in a prime location, with a most responsive and gracious host. The design and layout of this home are very comfortable, especially for a large group, and the close attention to details in the design are evident in every room. The outdoor spaces alone are amazing, but the interior is equally impressive and well-executed. Of all of the amazing homes we have stayed throughout Greece over the years, this one is among the very best. I highly recommend! A beautiful Home with a Stunning view!
What an amazing house... beautifully designed and decorated, hard to find better on Ios for sure. We really didn't need to leave very much. The house is located in a quiet little valley between 2 great beaches that are just a 5 to 10 minute walk away. The kitchen was really well appointed which made for great family meals. There are 2 great outdoor eating spaces that were just great. Hugh was a great host.
A true gem in Ios. It's hard to find luxury accommodations on the island so this is your answer! Felt like a 5 star luxury hotel ... amazing design & location. Can't wait to return.
Hugh is an excellent host and it was a pleasure meeting him. During our family stay he was always available to help with anything. The house is amazing of very high quality. Ideal for families seeking a comfortable island stay. Highly recommended. We will be back.
Our stay at this home was a most amazing experience which started when Hugh, the owner of the property, met our group of 8 at the ferry port and had planned for effortless transportation to the house. This home sits on a mountainside and commands a stunning view of the beaches and ocean, and has its own secluded beach steps from the property, as well as a short walk from the main beaches in IOS!! We were pleasantly surprised by the size, the beauty, warmth and high quality furnishings and beautiful decor which exceeded our high expectations. The house is so serene and has so many rooms that everyone could spend time as they wished, but the property is a short walk from the village in IOS, which has plenty of wonderful restaurants, bars and shops, and is buzzing with nightlife. Our group consisted of teenagers to 60 year olds, and everyone loved the home and the island. Hugh made himself available to answer any questions we had, make recommendations and ensure everyone enjoyed the stay. We spent 4 glorious nights there and would love to go back for a longer stay. We highly recommend a stay in IOS and in particular in this beautiful home!!
What a beautiful home!! The Sky Villa is located in our favorite area of Ios, close to the village and to the beach. The house is amazingly well decorated and was perfect for our family. Hugh was great and helped us with our luggages from the Port to the house. Everything was a dream, thank you!! We hope to be back next year!
A great place for me and my friends to stay - tranquil and just in the perfect, most beautiful location.
WOW! What an amazing experience we had at Sky Villa. Hugh, we can't thank you enough for your gracious hospitality during our stay. Your attention to detail shines through into your gorgeous home. Having seen the photos, we knew it was going to be a special place. On arrival, we were just stunned by the property and thrilled that we had this opportunity to spend our vacation in this oasis. Every detail from linens to door locks is thoughtful and comforting. The baths and kitchen are well equipped with quality and convenience in mind. We would highly recommend that anyone who has the chance should come and refresh your body and soul in this beautiful sanctuary. It was a spectacular vacation, we are so grateful for our Sky Villa time and are looking forward to returning. For serious inquirers - through Hugh we connected with the wonderful Inez. Inez came daily to tidy up and help us with breakfast, make beds and even did some laundry. It made our stay even that much more amazing! Enjoy!