Sky Villa
Architect designed, generously laid out home in exclusive setting overlooking the Aegean and Santorini, ideal for a relaxing holiday on the beautiful island of Ios.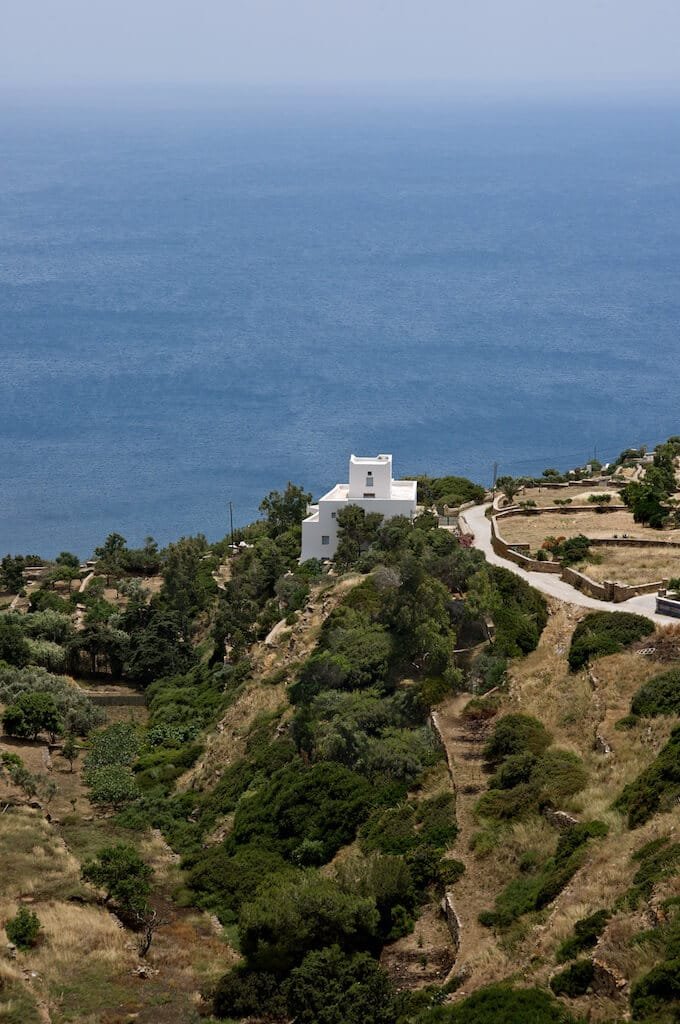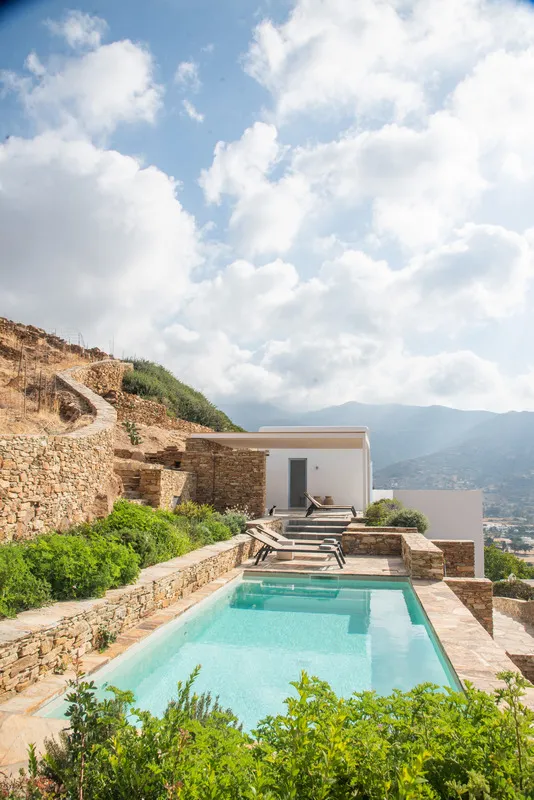 Theros
Beautiful modern apartments overlooking Mylopotas beach with a stunning view of the entire bay.
Ios Island
The hot sun, the cooling breezes and the rugged landscape surrounded by crystal clear blue waters, all combine to create an harmonious balance of the natural elements that enables all those who come here on holiday to relax fully and restore their wellbeing.
The Sky Villa was an amazing house and had more than enough room to accommodate our group of 7. The rooms are spacious and it was nice to not have to share bathrooms with a group so large. It was close enough to everything we wanted to do but far enough that it was peaceful at night. The kitchen was fully stocked which was great because it allowed us to cook a couple of meals in to use the beautiful outside table with such wonderful views. The bathrooms were stocked with some shampoos and soaps that smelled so wonderful. Hugh was very responsive and helpful! He really helped make our stay such a pleasure. I wish we didn't have to leave but we would definitely stay again if we returned to Ios.
Sky Villa is a great spot to enjoy Ios! Amazing views, wonderful home, great host. 10/10
Fantastic stay. Hugh's home is beautiful and couldn't have been more perfect for our stay. Towels, cleaning supplies and much more provided. I could not recommend it more highly for a large family or group. I wish we could have stayed longer. Beautiful bedrooms, large bathrooms and extraordinary amount of space to entertain and hang out. Amazing views of the sea and easily the best AirBnB I've ever stayed in.
This property was the perfect relaxation point on our trip. Every touch was amazing and every necessity was considered. Should we return to Greece we will absolutely be returning to this property.
Hugh was an awesome host, shopped for us, helped us with medical care which was unexpected, gave great recommendations for eating and the beaches. The home was spectacular, perfect in every way!
Love the place. Thank you, Hugh!
This is the nicest place in Ios no question. Absolutely massive place with stunning views
Hugh provided great tips for what to do and eat around the island, put us in contact with where we could get quads and was all around very helpful and accommodating. The house is amazing and is well kitted out with anything you'd need, from toiletries to coffee machine. The home is a short stroll from both the main square in Chora and from a small secluded beach for the neighbourhood.
This is an amazing home, in a prime location, with a most responsive and gracious host. The design and layout of this home are very comfortable, especially for a large group, and the close attention to details in the design are evident in every room. The outdoor spaces alone are amazing, but the interior is equally impressive and well-executed. Of all of the amazing homes we have stayed throughout Greece over the years, this one is among the very best. I highly recommend! A beautiful Home with a Stunning view!